Landlord Gas Safety Checks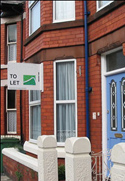 Gas appliances that have been supplied by the landlord in rented accommodation are, by law, required to be tested and certified on an annual basis. The checks are commonly referred to as Landlord CP12 checks, from the name of the original CORGI form used to record details of an inspection.
When a safety check is carried out we accurately record the findings and pass them to the Landlord and tenant(s).
We can remind you every 12 months that a service or safety check is due, and if needed, will be happy to arrange access to rented property directly with your tenants.
We do not have a fixed price for a gas safety check. Some gas installers charge very little for a gas certificate but in return, they do not do much in terms of checking for gas safety. They are effectively selling the certificates. This does not help you as a landlord in terms of discharging your responsibilites, and does nothing for gas safety. While we may appear to charge more for a safety check, we actually service the appliance(s) and issue the report as a result of the findings from the servicing.
A typical visit for a gas check with a dwelling containing a central heating boiler and one gas fire would be around £105.00, with discounts given for multiple appliances in the same property, or where a landlord assigns us to carry out safety checks at more than one of their rental properties.
Contact us
to discuss this.
We install and service gas appliances, specialising in central heating installation.
We carry out Landlord (CP12) Safety Checks and can report on gas installations prior to home purchases.
Gas Safe Register
We are Registered with Gas Safe Register and believe that it is essential that customers understand how seriously we take this.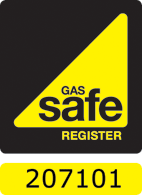 Please feel free to check our registration at the Gas Safe Register website