Smart Heating Control Installer
With ever inceasing energy costs, more and more people want to try to reduce their heating bills. One way of doing this (after improving home insulation) is to improve their control over their heating system.
There are numerous so-called smart heating controls available and sometimes there can be too much choice. Some big name companies offer well-known controls such as Hive from British Gas, or Google's Nest. Other familiar names are Honeywell and Drayton, and there are relatively new names such as Tado.
Issues with smart heating controls can be their cost, complexity, and the effort needed from a user to set them up once installed. While we can fit a shiny new smart heating control and show it's basic operation, there is some effort needed from the user to set up their wifi connection (if this is used) and to organise their heating schedule, which often needs tweaking and refining once they become familiar with the operation of the control. This effort should not be underestimated.
Tado
We have recently installed a Tado control system in our own home, and have completed online learning with Tado to ecome more familiar with their products.
While we have in the past favoured Honeywell's EvoHome controls - see below, We have fitted many of their systems for customers, but have found that the cost of these controls has increased greatly in the past year, and the user interface and app looks dated. The Tado controls and app have a more modern look and provide more useful information on a heating system.
Contact us
for more details.
Honeywell
We are member of the Honeywell Installers Network and can be relied upon to provide a professional service that is supported by Honeywell's technical backup. Contact us for more details.
Other Controls
We rarely fit controls by other manufacturers, finding that Tado and Honeywell heating controls offer the flexibility and reliability that we prefer to offer customers. We can fit controls to existing boilers and systems that give more control than older systems usually have, and can often add a thermostat to a system with little disruption to your home. By adding a new thermostat to your existing system you can achieve greater control of the temperature and have a much better potential for saving energy, so reducing your energy bill.
We would advise caution when considering some makes of smart control, as they are either less reliable or intuitive as the controls we would recommend. Contact us for more details.
Boiler Plus
Boiler Plus is strategy to achieve the UK carbon reduction targets is the setting of minimum efficiency standards.
Central Heating
We only install quality appliances. These are appliances that we know to be reliable and that perform well. In the case of central heating boilers, we only install boilers from Worcester Bosch.
When people ring up and ask for a quotation to fit a central heating boiler or other appliance, we nearly always have to explain that we need to look at the job first....more
Card Payments
We can take payment by debit card, but for larger jobs we prefer bank transfer, or cheque, to avoid high card fees.
Contact Us
We can be contacted by telephone on our usual mobile number.
0773 918 5779

We can be very busy but if you leave a message, we will ring you back as soon as we can.
We can be contacted by email using the address shown below and we will reply as soon as possible.

Gas Safe Register
We are Registered with Gas Safe Register and believe that it is essential that customers understand how seriously we take this.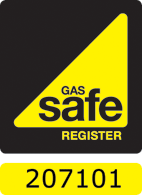 Please feel free to check our registration at the Gas Safe Register website